YOUR SILICON VALLEY REALTOR WITH 5-STAR SERVICE
EXPERIENCE. DILIGENCE. RESULTS
About Maya Hsu
Caring , Ethical, Knowledgable
Having called Silicon Valley home and worked in for over two decades, Maya has been working in one of the most progressive places in the world since 1994. Maya chose to stay for the diversity, culture and high-caliber individuals. She prides herself on delivering results through passion, professionalism and integrity. Buying or selling a property is one of the biggest decisions one can ever make, therefore Maya goes the extra miles to ensure every client is 100% satisfied and to make sure that real estate dreams come true.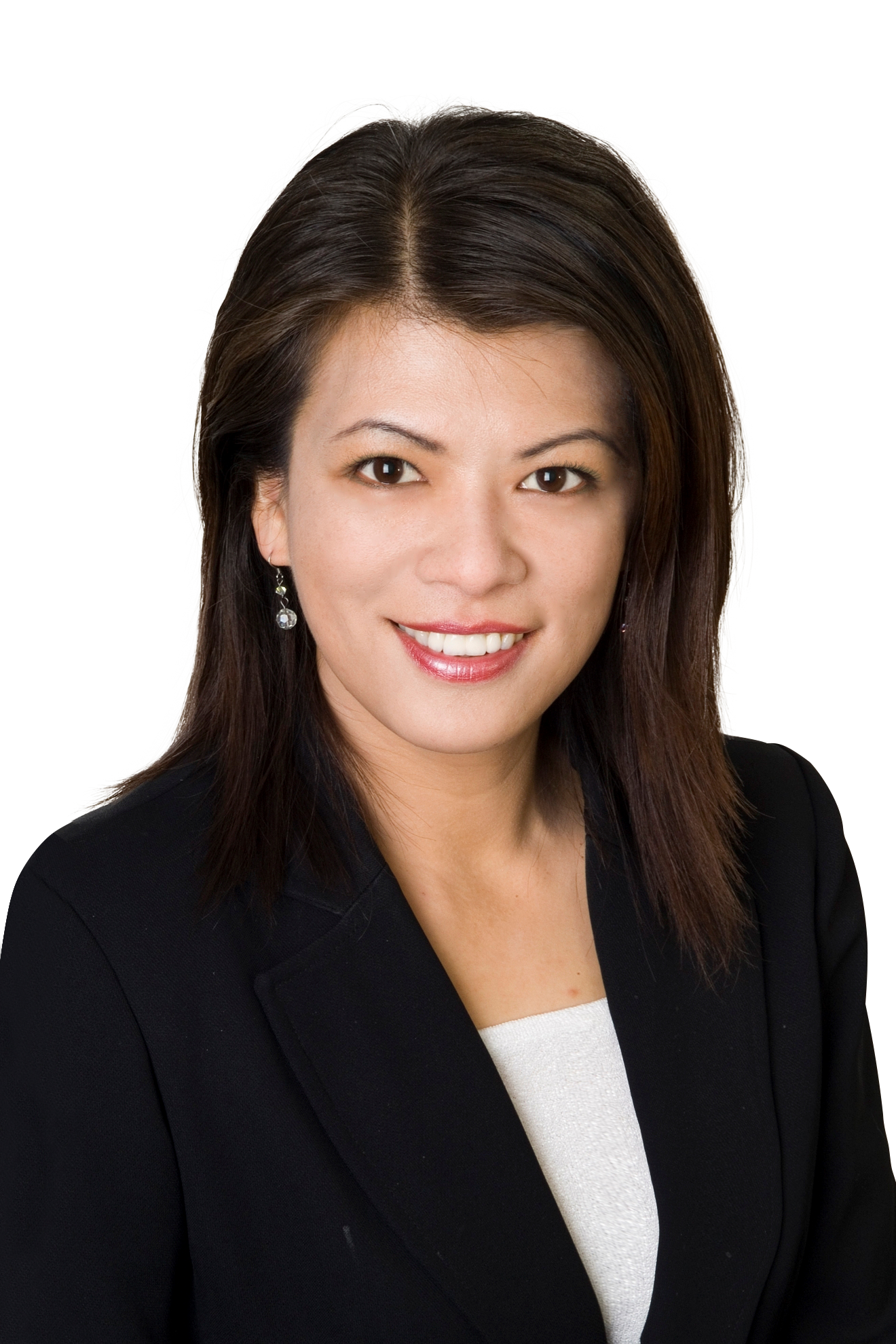 Explore

the latest market trends and listings.
Find out everything you need to know about our local home sales, schools, businesses, and more.

Services
Looking to sell?
A professional and trustworthy listing agent can be a huge asset for you when you're putting your house on the market. Many homeowners choose the wrong agents or choose them for the wrong reasons. They list their home with the agent who tells them the highest price or agents who produce volume.
Becoming a homeowner is most likely the biggest financial decision you will ever make. Whether this is your first purchase or you are an experienced buyer, this decision must be made carefully.
Silicon Valley is a very competitive market. Its high-paying jobs and opportunities attract many talented high-tech professionals from all over the world. There is a huge demand for housing but the inventory is not able to catch up with the high demand.
Learn how to Invest
One of the basic principles of real estate investment lies in this fact: everyone needs a place to live. But there are other reasons why real estate is a great investment choice: Appreciation, Hedge Against Inflation, Cash Flow, Leverage and Tax Advantages

"Maya helped me sell my home during uncertain times when the real estate market was switching from a hot seller's market to a buyer's market. Hiring her to represent us was the best decision in the entire transaction! She took care of EVERYTHING and I did not have to visit the property once after moving out. Renovations, cleaning, inspections, photos, staging, etc. - she had her own network of reliable contacts who showed up at short notice and got the job done. Maya's knowledge of the local mark
…
Read More
et helped us price the home appropriately and she guided us through every step. She was very organized, gave us the right recommendations and we felt comfortable reaching out to her any time of the day or night. In the end, she helped us close the deal on time even though the buyer's agent was inexperienced and not easy to work with. I highly recommend working with Maya for your real estate transactions - you will be delighted."
Read Less
"I am and was extremely impressed with Maya from start to end. I find Maya to be an experienced and knowledgeable realtor, with a wealth of practical and commonsense views. I wholeheartedly recommend Maya for your Real Estate transaction(s), she is a professional you definitely want on your team."
"It was a very pleasant experience working with Maya in buying our new house. She is always well-prepared and very knowledgeable in the local house market. Maya is always available no matter its weekend or late hours. She is responsive and she always follow through details. Every time when we make an offer she'll provide plenty of analytical data, and have a strategic meeting with us to write our offer. Overall very impressive service. Highly recommended and the agent to go to in this super-co
…
Read More
mpetitive market."
Read Less
"When we decided to sell the condo unit in Milpitas I interviewed 3 agents and spoke to their references. Based on the overall data, I decided to go with Maya & it was a fantastic journey throughout the sale process. She exhibited thoroughness that is the hallmark of a top notch realtor. Every step was outlined in a detailed manner and she during the entire course of the sale, she followed all the steps that were listed in her planning list. She was meticulous in the home staging process, very
…
Read More
professional in her interactions with potential buyers and came fully prepared with all the analysis & recommendations for the sale closing meeting. She had sold a lot of homes in the area of the condo and was very knowledgeable of the details. Her familiarity with the sale & closing process took a lot of stress from our side during the entire period. Maya was quick to respond to any message or email that was sent, her clarity of thought was evident in every step. It was her superior negotiation skills that helped us get the highest rate for a 3BR condo in the complex (we got almost the same price as a 4BR house there) Based on my experience with her this time, I have no hesitation in recommending Maya, also I would definitely be considering her, if I have to sell or buy in the future."
Read Less
"My husband and I started looking for homes in the Bay Area in 2015, but with no success. Then in March 2017, we met Maya at one of her open houses in Milpitas. A month later we were closing on our first home in Milpitas! That's how good Maya is as a realtor! She takes the time to share valuable information and experiences with her clients and makes sure they're prepared when making one of their biggest purchase decisions. She walked us through everything from realistic buyers market expectations
…
Read More
, the loan approval process, the appraisal and finally closing on our dream home. She's dedicated, hard working and a pleasure to do business with! We're very grateful to have met Maya and glad to have her as our realtor!"
Read Less
"Maya is honest, very knowledgeable, responsive and worked quickly to get our house listed and sold. She made great suggestions for getting our house ready and told us to not stress about the little things. Most importantly, Maya gave us detailed information from beginning to end and made sure all our questions were answered. We received several offers and our home sold for over asking price. We highly recommend Maya to anyone who needs a professional Real Estate Agent."
"Maya helped me and my wife buy our very first single family home and we could not have been happier about going with such a knowledgeable realtor such as Maya. A friend of ours referred us to Maya and she worked with us throughout our journey together. When we first met Maya, she took the time to explain the entire process end to end with all the details. She is very patient and kind and listened to what we needed. Maya has been a realtor for almost a couple of decades in this area, and knows a
…
Read More
lot of buying and selling houses in the bay area. She does her research thoroughly, prior to every meeting / open house, she always used to prep and provide us with all the information that we needed and had all the data and analysis available. Throughout the time we worked with her she sent us listings and recommendations of places to visit which fit perfectly in our criteria. The most important thing that I would like to highlight is that Maya always made time for us to discuss every house that we liked or saw in great detail. She always responded promptly to all our silly questions throughout the process. We loved how she didn't rush us into a purchase, throughout the bids. We can't thank Maya enough on helping us buy our very first home and would definitely recommend Maya.With Maya's expertise, I was able to accept an offer for $35k over asking before the home was ready for an open house! I highly recommend Maya for your realty needs."
Read Less
"Maya represented us for both buying and selling transactions. We first met her a year ago in one of her open houses. She followed up with us about our needs and recommended strategies to help us realize our dream house. We also worked with a lender within her network and was really pleased with the service since we were able to prepare ahead financially and reduced tremendous stress when purchasing our single family home. Maya is very professional and ethical, that's why we felt comfortable work
…
Read More
ing with her. She's not like agents in general who pushes their clients to get into transactions as soon as possible. In fact, we took almost a year to do financial preparations and finalize our criteria for our next house, and Maya just patiently keep in touch with us. When we showed interests in any properties, Maya performed her due diligence, compared recent sales nearby, gathered information about the properties and presented us with various pros and cons so we could make an informed decision. She did the same thing when helping us to sell our departing property as well. Maya worked really hard and followed up thoroughly with the counterpart agents and potential buyers, ensuring us to close transactions smoothly. Last but not least, she is also very calm, handling her works with a positive mind even in the midst of encountering stumbling blocks. Buying and selling properties are stressful, so it's very helpful to have realtor with such good attitudes that can handle transactions calmly regardless of the pressure. We will recommend Maya without hesitation."
Read Less
"We contacted Maya when we first came to know that she sold one house in our community at a great price. When I first spoke to Maya, I told her that we haven't decided whether to sell our house or to rent. Maya listened patiently and answered a few questions that I had. Later, we made a long appointment with her to sit and talk about putting a house on market. For two months we haven't decided anything but kept talking to her in between. Maya never forced us or pressured us to make us sell the ho
…
Read More
use. She always said do what our heart says and wait if we are not ready. Once we moved, we finally decided to put the house on sale. Maya had only 10 days to bring the house on market and she made sure cleaning, painting, staging, photo shoot was done in no time. Maya is also very honest and professional. She never get panic or impatient. She is always available when we call or message her. Our escrow is a bumpy ride due to the market slowing down but Maya was there all the time and monitored each and every step to make sure our escrow closes smoothly. We got a great sale even when the market shifted. She is a great agent for any one looking for a house whether it's a sale or buy. Great job Maya and I am glad that we got you."
Read Less
"If we could give 10 stars in all areas of the review, we would. Maya is an agent like no other. Not only is she professional, knowledgeable, experienced, and ethical, she is the most dedicated Realtor we've ever known. We thought we knew a lot about the real estate market after moving/buying/selling 8 times in the last 25 years, but we have never had an agent who was as organized, detail oriented, and most prepared for any unexpected situations as Maya. Her sales strategy was right on targ
…
Read More
et. Not only did we sell within the expected time frame, we had more offers than anticipated. Before listing, Maya informed us of her observation of the market conditions and forecast. She recommended how to prepare for the listing, the market, the offers, the inquiries, and the buyers. Closer to listing time, Maya presented her pricing recommendations and analysis based on data and observations. We like the best about her was her honest opinions which helped us in our decision making. We relocated before the listing began. We could not stay behind to take care of things left to do at the house. Maya went the extra mile to help get the house ready for sale. She took care of all the preparations that were needed for the house to be presentable which included fixing, repairing, cleaning, staging & more. Our house was listed for sale and it looked beautiful with many professional photos and drone video too. The process during offer negotiations was very easy with no headaches nor hesitations. Maya made our decision making process very easy. The house sold within days and it was a smooth escrow period too. Maya's wealth of knowledge and guidance enabled us to sell our home in the time frame we wanted, the price range we expected, and in time to purchase our next home. That's not it! She also referred us to an excellent lender with wonderful work ethics like her for our next home! We can't thank Maya enough for the high quality work she has done for us. It was first class all the way. If you are searching for a realtor to help you to sell or buy a home, you will be happy if you call Maya"
Read Less
Recent Blogs
Stay updated with areas latest real estate advice.
Ready to talk about
your goals?
I look forward to getting acquainted, answering your questions, and exceeding your expectations!